Poliüretan Hazır Duvar
OUR MAGNESIUM OXIDE READYMADE WALLS (POLYURETHANE-INSULATED)
• Magnesium oxide boards are in the A1 fireproof class.

• Polyurethane, which is the core of insulation, is in the B2 fireproof class.

• The heat conductivity value of polyurethane is 0.022 w/mK.

• TSE-825 use temperature is between -50 C and 75 C.

• Densities 38-40 kg/m3

• Thicknesses of the insulation core are between 50 mm and 150 mm.

• Magnesium oxide coating thicknesses : 6mm, 8mm, 10mm, 12mm, 14mm, 16mm, 18mm.

• Measures of sandwich panel , measures of standard retail; 1220mm x 2440 mm , 1220mm x 2800mm , 1220mm x 3000mm

• In addition, it is produced with respect to special measures on project basis.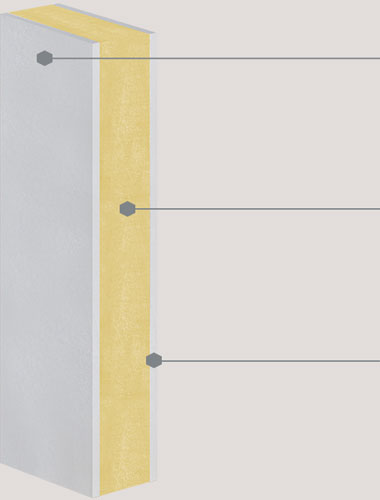 INTERIOR SURFACE COATINGS
* MAGNESIUM OXIDE
INSULATION PRODUCTS
* POLYURETHANE
EXTERIOR SURFACE COATINGS
*MAGNESIUM OXIDE
*(OSB) WOOD
*FIBERCEMENT
*PLASTERBOARD